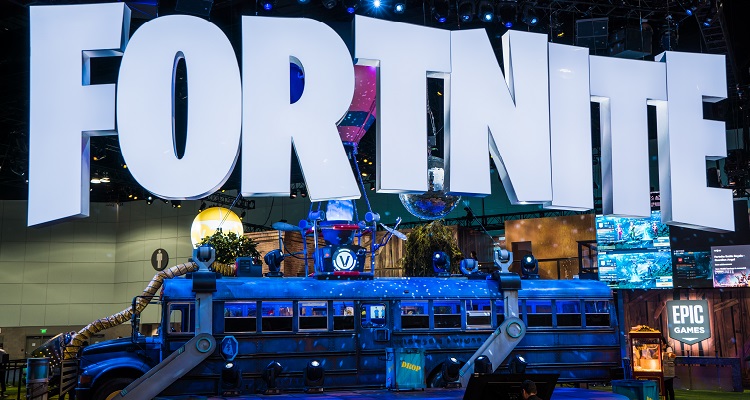 The parent company of Sony Music Entertainment (SME) has officially invested $1 billion in Fortnite developer (and Bandcamp owner) Epic Games.
Sony Group Corporation's billion-dollar investment in the Harmonix owner Epic Games arrives one year after the Japanese company fronted $200 million for a different Epic funding round yet. And while this April of 2021 raise brought with it a $28.7 billion equity valuation, today's round (which also includes a $1 billion contribution from The Lego Group owner KIRKBI) came with a post-money valuation of $31.5 billion.
(Significantly, Sony previously came up with $250 million for a 2020 round from Epic Games, which was then valued at a comparatively modest $17.3 billion.)
Regarding Epic's plans for this newest capital influx, founder and CEO Tim Sweeney emphasized the perceived potential (for both players and brands) of building an all-encompassing metaverse social platform.
"As we reimagine the future of entertainment and play we need partners who share our vision. We have found this in our partnership with Sony and KIRKBI," said 51-year-old Sweeney, whose company is partially owned (40 percent, specifically) by Tencent. "This investment will accelerate our work to build the metaverse and create spaces where players can have fun with friends, brands can build creative and immersive experiences and creators can build a community and thrive."
On this front – and in terms of how Sony's Epic interest could impact Sony Music – community-driven digital environments have embraced live music and related functions in recent years, and evidence suggests that the trend is poised to ramp up moving forward.
To be sure, artists including Ariana Grande, Marshmello, Tones and I, and Silk Sonic have performed and/or appeared in Fortnite, which, due in large part to in-game item sales, reportedly delivers sizable paychecks to participating creators.
Meanwhile, Sony has likewise partnered with Warner Music Group-backed Roblox (NYSE: RBLX), which inked an expanded agreement with Sony Music itself last July and settled its NMPA lawsuit soon thereafter. To date, Roblox has hosted events and/or concerts from 24kGoldn, Ava Max, Lil Nas X, David Guetta, Poppy, and Twenty One Pilots, to name some, besides a digital edition of EDC and "Grammy Week."
Elsewhere in the metaverse, October of 2021 saw "music experience startup" Stage11 raise $5.8 million from the likes of Snoop Dogg and David Guetta, and Roar Studios that same month closed a $7 million round to build a "music metaverse" for collaboration online. More recently, Mark Cuban and Deadmau5 helped metaverse startup Oorbit to raise $5 million.
Worth highlighting in conclusion is that Warner Music has backed and/or partnered with all manner of other metaverse companies – including virtual concert platform Wave, which booked a Justin Bieber performance towards 2021's conclusion.